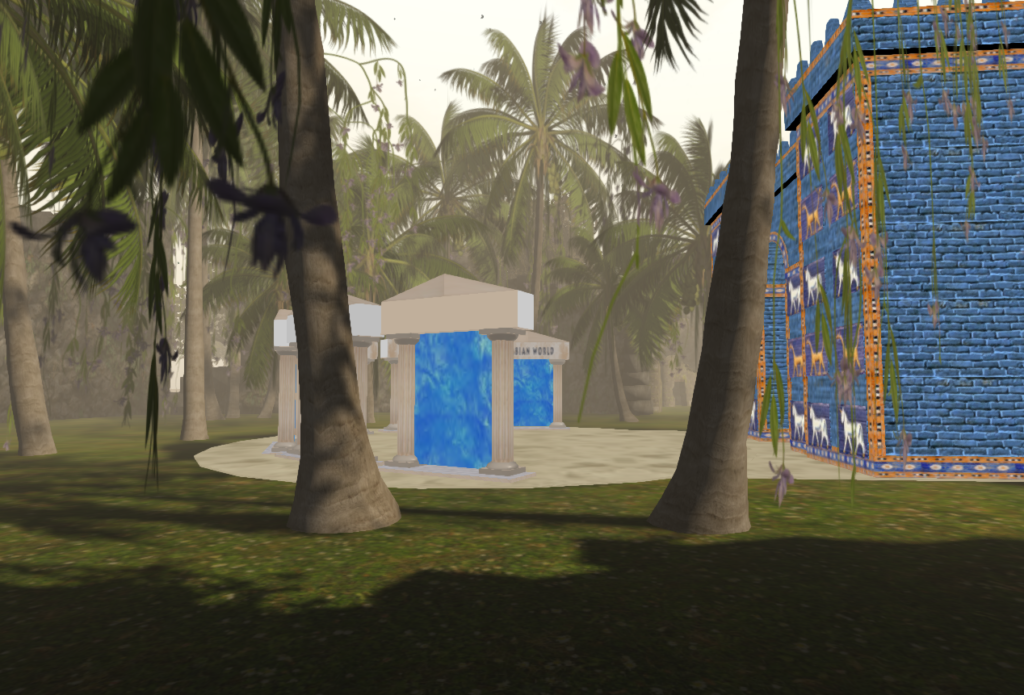 History Month on Kitely is underway!
The era for Week 1 is "Big bang thru 500 CE."
Events this week include these presentations:
8/6 — 4:00 PM PT, Aliens, Eden and Eridu: A History of One Civilization. (First City Eridu)
8/07 — 10:30 AM PT, Ravyn Reads From Canterbury Tales (RISA IV)
8/07 — 12:00 PM PT, Several Millenia of Poetry In Under An Hour (History Hub)
8/07 — 9 AM PT, Ghaelen Dlareh Speaks About Sacred Music: Late Ancient to High Medieval (Cookie II)
The History Hub region is a collaboration of Ghaelen D'Lareh (most of the gates), Dot Matrix (landscaping), Ruby O'Degee (The HUD and landmark giver), Don Smith (that beautiful Ishtar Gate and the Greek dance floor), Graham Mills (thoughtfulness and common sense,) and Serene Jewell (everything else.)
You can still add your world any time during August. We feature a different time period each week, the time period is from prehistory to 1914. Works in progress are welcome! So far we have 23 destinations. If you want to participate just drop your landmark on Serene Jewell inworld or email serenejewell@gmail.com.
More about history month here:
Hypergrid address:
grid.kitely.com:.8002:History Hub