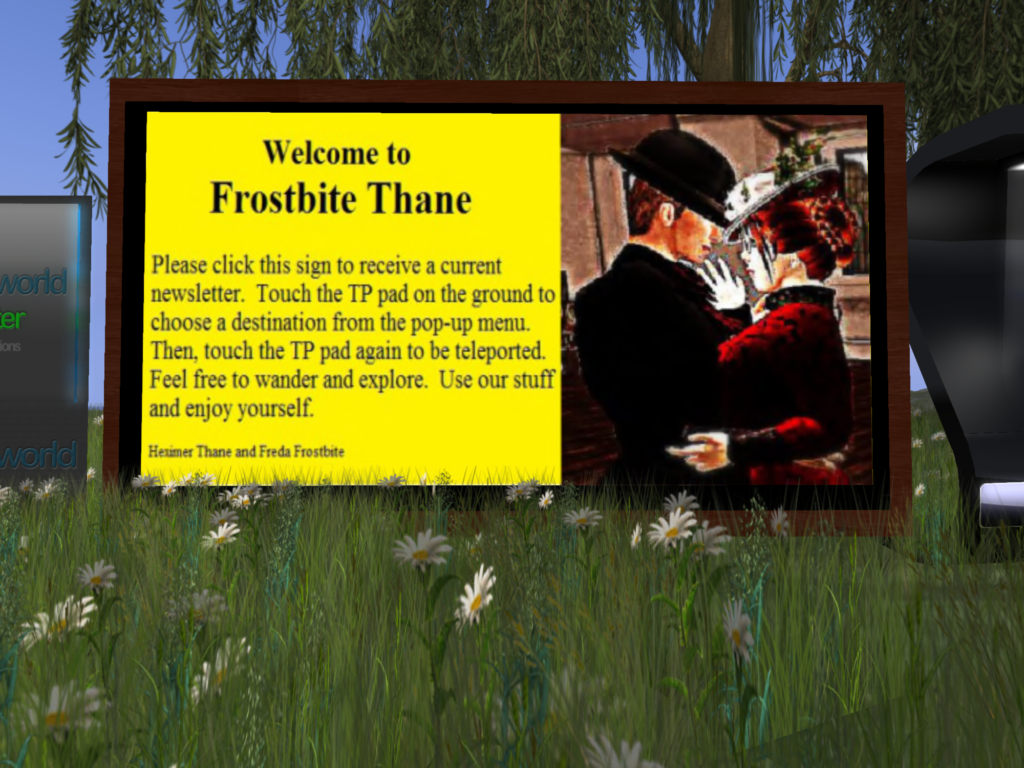 Frostbite Thane is a combination of the last names of partners Freda Frostbite and Heximer Thane.  Freda is a prolific writer and performer. Her partner Heximer is an air and space aficionado.  Their 16-region creation is an artistic venue, a hang-out, a romantic setting, a place for poetry, fantasy stories and transportation adventures.
Visit Frostbite Thane at: https://www.kitely.com/virtual-world/Freda-Frostbite/Frostbite-Thane
You can learn more about Freda Frostbite's writing and many events at: http://fredafrostbite.blogspot.com/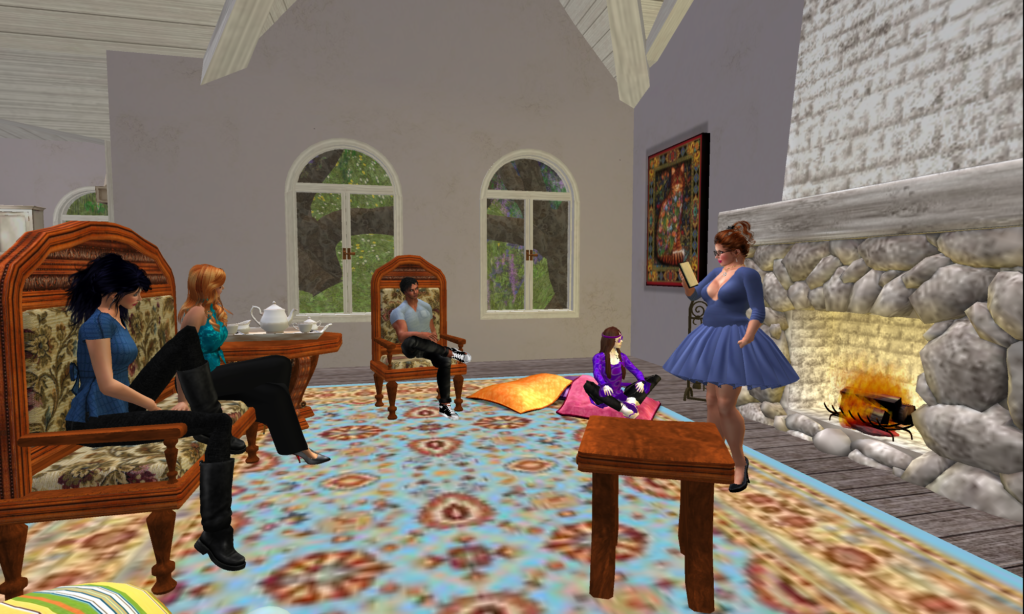 ---
From Freda Frostbite (Stephanie Mesler):
Real Love In A Virtual World
I think pretty much everyone who knows me at all in virtual worlds knows I am a professional poet and that my partner in VWs is my partner in my first life too.  What many don't know is that Hex and I met inworld and it was his support that encouraged me to start writing again after many years away from the art.  The poem I share here is one I wrote before we lived together in the solid world.  Our homes were a thousand miles apart and sometimes it felt like he might as well have been on Mars.  Luckily, we both realized pretty fast that 1000 miles is too far to go for a date.
**Morning**
by Stephanie Mesler (aka Freda Frostbite)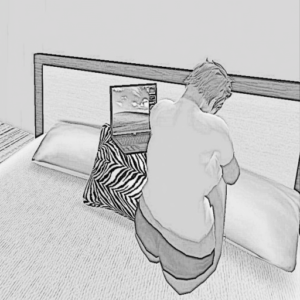 Dawn finds me not in your arms.
I still imagine I can feel you,
close my eyes to hear your voice.
If I hold still enough for long enough,
I can convince myself you are here with me,
maybe downstairs, making tea and toast.
Light creeps over me one moment at a time and day comes into fullness.
How long can I put off opening my eyes?
How many tics of the clock before some banality will drag me from this buoyancy?
In my mind, you are real, solid and, most importantly, present.
To acknowledge the lack of you would be to end my ease.
Not ready for action, I pull Grandmother's quilt up over my head and sigh my way back to safety.